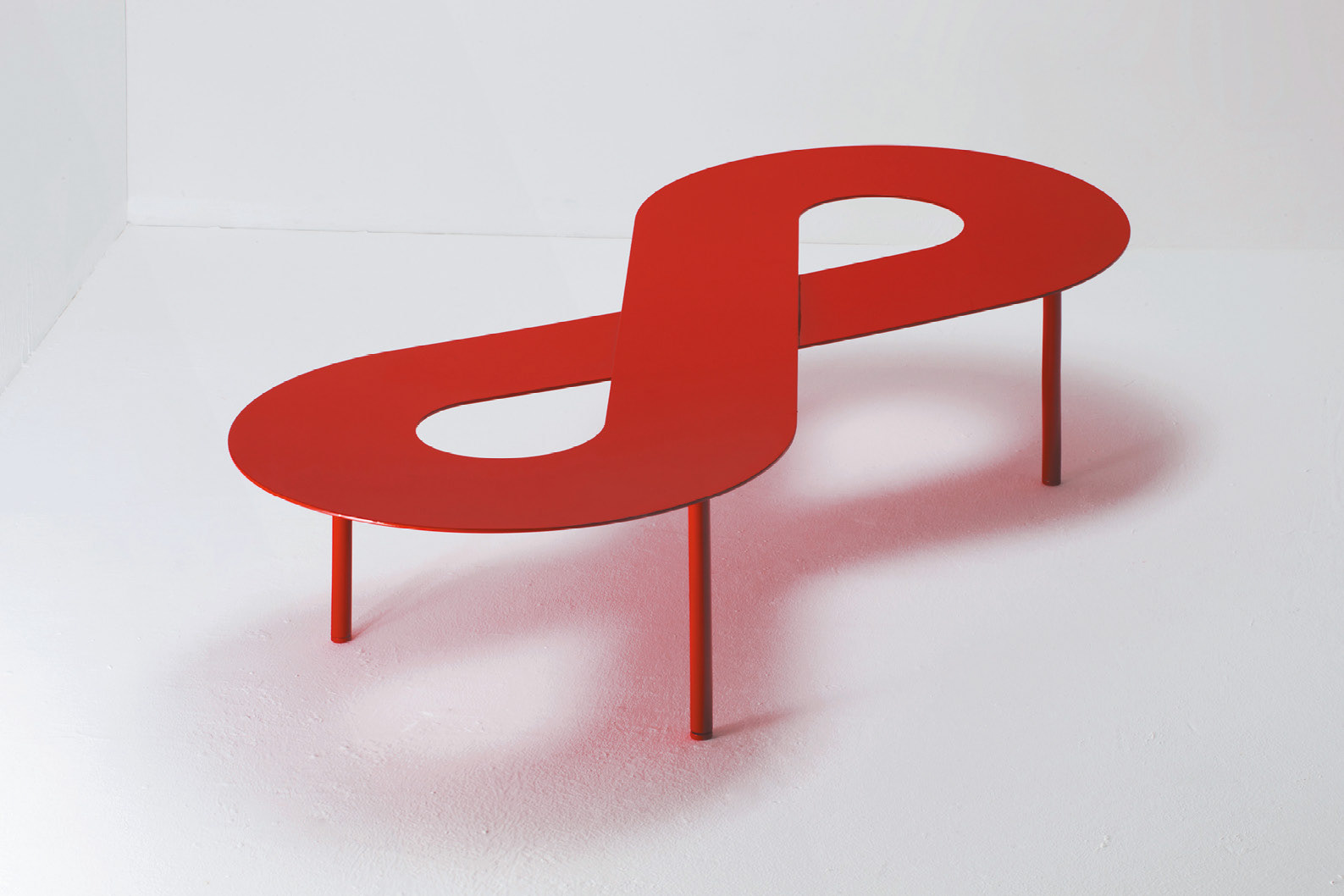 Independent
AD for Independent by Carlo Contin
Milan, Italy
There used to be dynamics that strictly linked the world of product design and the collaboration between the designer and the company. It seemed to be the only way to turn ideas and projects into real objects.
Such dynamics have been turned upside-down by centrifugal forces, with the consequent arise of a new range of opportunities, placed halfway between two extremes: on one side, the reemergence of the artisan job and the appreciation of many Italian excellences in manufacture. On the other side, the astonishing technological development: from new software interface to numerical control machines' hardware and 3D printers.
These new opportunities are often identified as "autoproduction", a word that in my opinion only partially reveals the complexity that should indeed represent. A word often full of conceit and used by people that, working with either small or big companies, have always definitely set clear boundaries between the two fields.
These people feel right, as they consider the company's production perfect and of upper quality. However, facts do prove this theory wrong, as we can see in appalling objects, manufactured in millions of pieces thanks to mass production technologies, by companies blinded by the research of "fresh" and "easy
to sell" projects.
Therefore, I've been searching a different definition for this kind of design, arisen from
alternative paths. Looking at different environments, I lingered over the word "independent".There is independent publishing industry (often the one searching for truth inside totalitarian regimes), there is independent art, independent music and even independent filmmaking. I've thought about a comparison
of US film industry and Italian design,
and I've imagined the rich and powerful Hollywood searching for sure blockbusters
on one side, with no risks and according with the prevalent trend, and a free, lively, smaller reality on the other side, which can carry on a more personal concept, perhaps more difficult but original, new and brave.
This is the reason why I find the definition "INDEPENDENT DESIGN" the perfect one to identify the multiple and continuously increasing companies searching for alternative manufacturing and distribution, beyond the traditional boundaries in which we've always been forced to work.
Shoot at Gelosa furniture store, Verano;
Location and still life shots

Merchant and pirate were for a long period
one and the same person. Even today mercantile morality is really nothing but a refinement
of piratical morality.